I was suppose to post pics from our fun family St. Patrick's Day but...I LOST my camera card and it has like 800 pictures on it!!!! Including school year pics for my students end of the year memory books. It has to be in my house so I'm hoping praying I will find it. On another note...
My friend Lyndsey from ---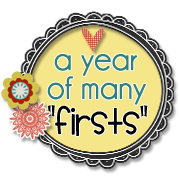 is having a fantastic Scout Bag Giveaway ( oh my gosh...it's sooo cute! ) so be sure to check it out...it ends tomorrow.
Also another fab giveaway - check out below: