THANK YOU

April at

Wolfelicious

for giving me this award. Woohoo! Have you checked out her blog? If no, you really need to....she has tons of great ideas and is just too cute!
There are a few rules for accepting this award:
1. Link back to the blogger who gave it to you.
2. Pass the award onto 15 other bloggers.
3. Follow the person who sent it to you.
So here it goes...BTW I tried to pick several newer bloggers because I know how hard it is to get started and I want to help them out a bit so go become their followers friends. :o)
1. Nicole from First Grade Owls -- check out her new ipad freebies - soo cute

2. Karen from froggy friends fun - she has a cute liberty bell craftivity.
3. Coconut Cuties Classroom - She is a new blogger and has cute freebies!
http://www.coconutcutiesclassroom.blogspot.com/
4. Mrs. Lindsey's Superstar Kinder - she has great pictures on her blog!
http://mrslindsayskids.blogspot.com/
5. Mrs. Mc from Buzz Buzz Buzz - tons of freebies and a store - plus I love bees!

6. Simply Sweet Teaching - a new blogger with cute freebies and they are college bff's love that!!
7. The Work Wives - they are new too with great common core stuff. /
http://simplysweetteaching.blogspot.com/
8. Judy at Teaching Little Apples - She is new too - I love her cute blog!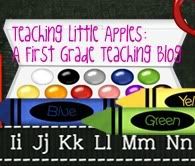 9. Danielle at Twirly bird teaching - I love her blog - it's so cute. Lots of great items and a store.
10. Asheigh at Ashleigh's Education Journey - a veteran with tons of followers and good ideas!

11. Georgeanne at Second Grade is Groovy - great ideas and items!
12. Beth on over at Pocketful of Acorns - cute ideas and photos
13. Mrs. Bailey at Klassy Kinders - tons of great items and very cute blog!
14. The Honey Bunch - Erika - one of my first bloggy friends :o)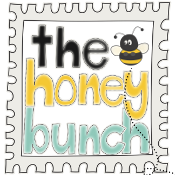 and she has just started designing too.
15. Buzzing about second grade - tons of cute pictures and ideas here!
Please check all these wonderful blogs out and enjoy your Sunday friends. xoxo