Hi friends - today I am guest blogging over at Lori's blog :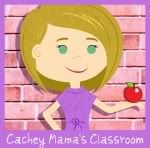 I was so honored and excited that she asked me. She has a great blog with some fantastic ideas and is very creative with her posts as well. For instance today I'm guest posting on her weekly topic: Wishlist Wednesday - how fun is that?!? I got to blog about what I wish I had for my classroom. Head on over and visit and if you aren't a follower of hers yet become a follower and see what fun things she is up to over there. Have a great Wednesday everyone! xoxox
Also a freebie for all my friends out there: If you use the Step Up to Writing program your kids will love these bookmarks.
http://teachersnotebook.com/product/vicky1970/step-up-to-writing-bookmark
Click on link to pick it up at my Teacher's Notebook store. :o)