Today was a day of celebration and complete
My sweet precious student that has been fighting leukemia since June CAME BACK!!! It was such an amazing day! I was nervous ~ like it was the first day of school. I wanted everything to be more than perfect! A wonderful educator from Children's Rady's Hospital came up to talk to my students for almost an hour. She was fantastic! Then we watched a Charlie Brown video about a little girl with leukemia. My sweet little K was a pro! She fit right in and you wouldn't have even known she has never been with us all year. I had to take a first day picture of course.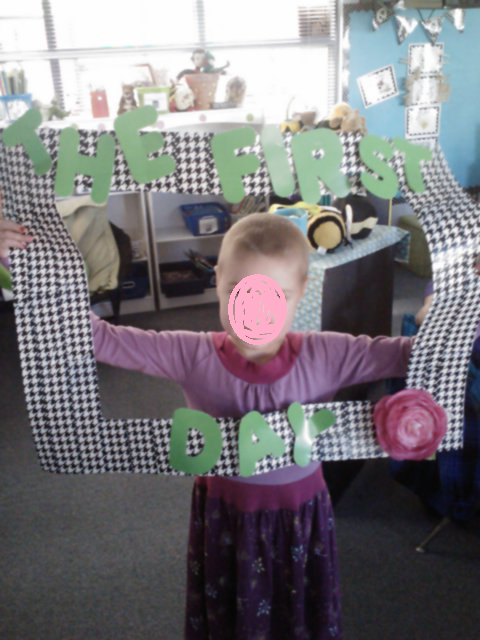 She had to take the first day picture even though it's January...it was her first day.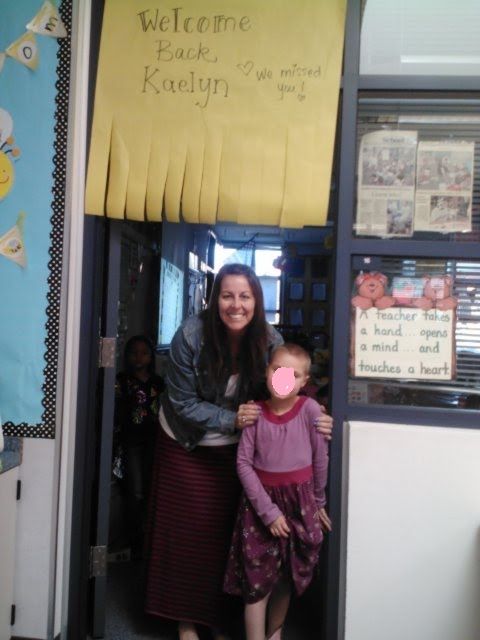 I made her a sign to welcome her back...she's so precious!
I almost cried when I read this...she is so BRAVE!!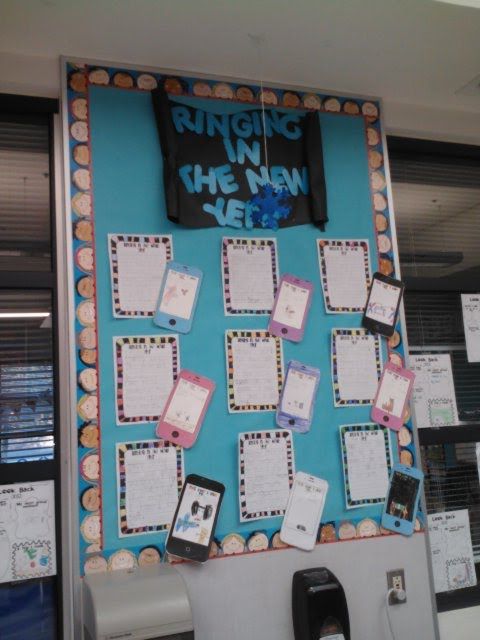 We had fun with some of the items from my New Years Pack as you can see.
I feel so honored to be chosen to be her teacher and am so looking forward to the few months I have to learn from her and encourage her. God is GOOD!!