Whew! What a vacation it has been....and NOT in a good way either. Both of my sweet kids were sick...I mean flu - fever/vomit/etc. SICK on CHRISTMAS DAY!!!!!! Mandy started on Christmas Eve and then they both carried over on Christmas. It was the saddest scene ever! Then one day break and sick again the next day. THEN get this....On my bday hubby starts puking...not even kidding! So since I can't have a vacay redo I'm hoping for an amazing 2 week spring break in March/April.
Thank goodness to Farley for getting me back in the groove with Currently. I have been a hand sanitizing, Lysol spraying machine over here cuz I haven 't had it...knock on some serious wood.
Join in the fun and link on up with the amazing Farley: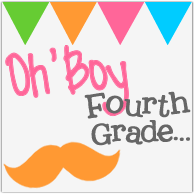 I'm kinda a copycat apparently because I noticed Farley has the same memory --- UGH!!! This flu was awful I tell you!
I hope you are HEALTHY and BLESSED and that your 2014 will be your best year yet!!!!! Be sure to visit a lot this year as I will have more freebies and if you are not a fan of my fb...click on the link to the right as I do FLASH FREEBIES pretty often there. God Bless you in 2014 friends! xoxoxo